Act as if you are Jada
Hermanas,
I am proud of Jada Pinkett Smith.
I realize I judged her. I had put her in a box of "celebrity wife", but all along she clearly had cultivated courage, strength, and character.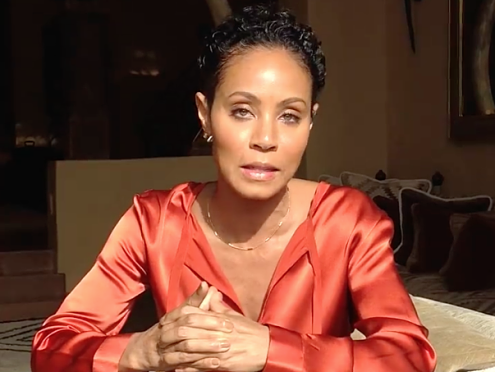 How afraid would we be to stand up and call out one of the biggest establishments in this the country, The Oscars, and its lack of diversity? However, she did it, and it goes to show us that we are in a country that likes the bold and respects the truth.
Single handedly, she has ignited a conversation and uncovered an unconscious bias that will help all of us be better and do better. The Oscars, will never be the same. They will be aware and vigilant.
As Latinas, we are not raised to be that bold. We are told to be afraid, and to not rock the boat. But, these times require us to step up, to not accept the status quo, to question everything, and to demand our proper place in this world.
How can we "act as if" we are Jada today? How can we in a small or large way, point out an injustice? How can we stand up for ourselves or others?
Our character and our ability to be brave are the most important attributes we possess.
On a personal note, I have been hard at work on finishing my book, SELF-MADE. It's a book that will show the world how women are the new face of entrepreneurship, and how Latinas and multicultural women are the engine that is driving this new paradigm shift. The book will also show us how to become Self-Made and how to finally achieve a rich life in every way.
Please join me next month, on Thursday, February 25th for a special
IMPACT breakfast and workshop at California State University, San Bernardino.
Location: 5500 University Pkwy, San Bernardino, CA 92407
Check-in: 7:30 a.m. / Program: 8-10 a.m.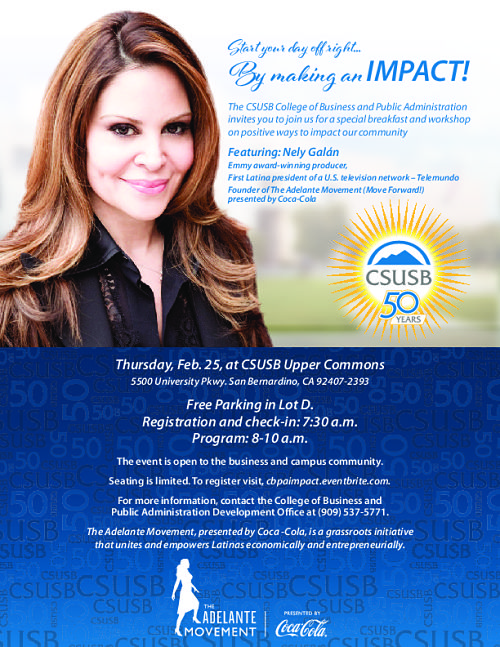 It's FREE for Adelante members. Register HERE
I'll be on the road in March with more events around the country, including New York. Please check our website for details: theadelantemovement.com
Now, here, go. Adelante!
All My Best,