Share the Growth and Knowledge
Hermanas,
I loved connecting with you live this week during our Adelante Summer School class #1- Money - Find it Today! It was great chatting with all of you from around the country and seeing how you were all connecting with each other. I have loved receiving your questions, your feedback and hearing how much money you found in your homes. We do this to learn, grow, and connect. It's good to see how, by ourselves, we don't have the answers but, together and with our collective knowledge, we can figure out anything! These are conversations we have to have.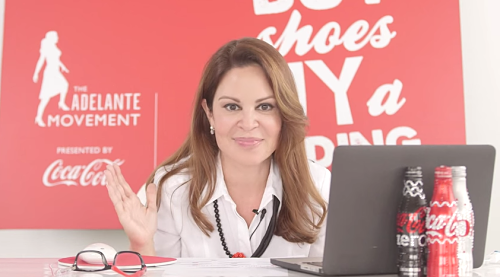 Click HERE to watch "Money - Find it Today!"
Today, share what we learned. Tell your friends that our Adelante Summer School class is on our website today, and will stay up for the rest of the summer. For all of you that registered, we are sending you the PowerPoint, the resources and your questions answered. You can then go back and review everything you have learned, or might have forgotten, anytime.
For those of you that were not able to attend the live feed - no worries – the class is there for you to watch at your leisure.
I look forward to our next Summer School classes:
#2 - In Your Pain is Your Brand - August 19, 2015 at 10am pst / 1pm est
#3 - How to Become a Rich Latina - September 2, 2015 at 10 am pst / 1pm est
Can't wait to see you in class.
In the meantime, have a great 4th of July. I love honoring this country and remembering all of the great opportunities it offers us every day.
Now, here, go. Adelante!
All My Best,