Money Advice for the Class of 2015 from 8 Recent College Grads
Who better to give real-world financial advice than recent grads who are making the transition to financial adulthood
To help new college graduates prepare for the financial challenges ahead, MONEY lined up a panel of experts: young adults from the Class of 2014 and other recent years who have already made the transition to post-college finance. These recent grads have taken big steps to launch their financial futures, and their tips address everything from managing everyday spending to planning for retirement. No matter what your age, you can learn plenty from their experience.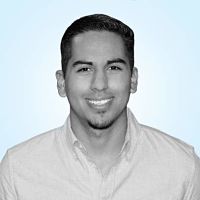 José Anaya
Biola University Class of 2014
Age: 22
Home town: San Francisco
Master of: Debt management
Planning his wedding and prepping for real world expenses while still a senior in college, José Anaya decided to take a conscious step toward securing his financial future. After hearing rumblings on campus about Dave Ramsey's Financial Peace University, he started attending sessions to boost his financial savvy.
Upon graduation, Anaya and his wife, Adaline, applied Ramsey's strategy of assigning every dollar a purpose. The purpose they chose? Paying off their approximately $117,000 in student loans. The couple pays more than $1,100 a month and are on track to meet the government's standard 10-year repayment plan, but for the Anayas, that's just not fast enough.
"We are talking with different long-term planners to figure out how to expedite our game plan," José says. "We are trying to get rid of debt as quickly as we can."
Advice: "College debt and financial needs ahead could create a lot of stress. The only way to overcome that stress is by looking at the facts, crunching the numbers, and creating a game plan to tackle the financial challenges ahead. Be honest about what you owe and what it will take to pay that off, and have courage."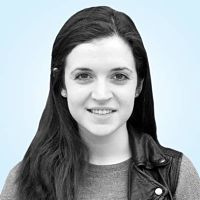 Lisa Bernardi
American University of Paris Class of 2014
Age: 22
Home town: Chicago
Master of: Long-term career planning
When Lisa Bernardi returned to the United States after studying abroad, she knew she wanted to move to Chicago. With the help of a recruiting agency, she pursued two separate offers and negotiated her salary with each company. Then she took a surprising step: she accepted the lower offer.
From her research, she had found that one of the companies had tripled in size in over a year, while the other had started small and stayed small for over a decade. "I've gained much more responsibility than I would have at the other one," she says of her current position with the fast-growing company. "I also considered the offices and how happy people were here, and saw it was not the same atmosphere."
Even though the recruiting agency tried to convince her to take the higher-paying position, Bernardi stuck to her guns. "People don't expect desperate college grads to stand up for themselves," she says. "I took that risk for myself."
Advice: "It's tempting to take the first offer you get, especially when you've been applying for months, but make sure you take some time to think it through and ask yourself about your long-term potential in that position. Where do you see yourself in six months, two years, five years, if you follow that path?"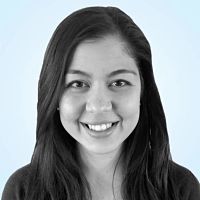 Megan Beatty
Biola University Class of 2014
Age: 22
Home town: Denver
Master of: Thrift
After graduation, Megan Beatty was dismayed by the amount of money she saw going toward tasks that she felt she could tackle on her own. So she starting working on do-it-yourself projects that she considered just "a Google search and an hour away." Now Beatty has a wealth of money-saving knowledge of cars, home repair, technology, and taxation. When her laptop stopped working, for example, she fixed it on her own with tools that cost her $80 — thus avoiding an estimated $500 repair bill from Apple.
Her research doesn't stop there. Instead of using Uber or Lyft to get in to work every day (like some co-workers), Beatty researched cheap parking lots in the city and, through her employer, was able to use pretax dollars to pay for parking.
Advice: "Financially, never take the first easy way out. The most accessible, easy option is always going to be the most expensive."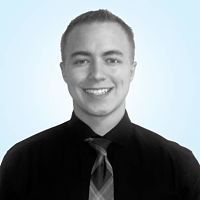 Kirk Leonard
Lamar University Class of 2013
Age: 24
Home town: Nederland, Texas
Master of: Retirement Planning
When Kirk Leonard started his job as an office manager of a dialysis facility, the company didn't offer a retirement plan. After witnessing a colleague leave the company in favor of a competitor that offered better benefits, he knew it was time to do something about employee retention.
Though the company had talked for years about implementing a 401(k) for employees, high fees always halted the process. Already a savvy negotiator — during the hiring process he negotiated a 10% pay bump — he got to work researching options. He ended up proposing to his employers a Simple IRA with a 3% match, which his company agreed to implement. Now he and 35 of his colleagues have a new retirement savings plan.
Advice: "Basically, confidence is key. Notice I said confidence, not arrogance. There's a fine line between the two that I am constantly having to watch."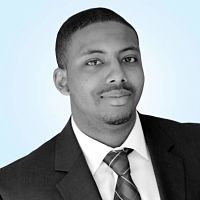 David Russell
Texas Christian University Class of 2012 / Oklahoma State University (M.A.) 2013
Age: 24
Home town: Dallas
Master of: Negotiation
David Russell is prepared. By researching compensation on websites like Glassdoor, he was able to interview for an analyst position with a wealth management firm in Dallas with a target salary in mind. "It's important to do your homework," he says. "You can't just pull numbers out of nowhere."
And when you have a number in mind, don't settle. When Russell was interviewing straight out of graduate school in 2013, he was offered a position with a starting salary that was lower than he wanted. With each party standing firm, Russell decided to walk away and pursue other options. "A few minutes later they emailed back with the number I wanted," he says. "I think confidence and persistence at the end of the day will lead to a better negotiation as long as you've done your homework and show you've done your research."
Advice: "If a company is giving you a second or third interview, they are interested."
Elizabeth Bybordi
University of Central Florida Class of 2011
Age: 25
Home town: New York City
Master of: Money management
Elizabeth Bybordi manages daily spending with a simple comparison: value vs. price. "I'd much rather bring lunch and have a night out or go to brunch on Sunday with my friends than buy a $10 salad for lunch every day," she says.
To keep herself focused, she views her money as lump sums. After moving 33% of her paycheck into a savings account (from which she makes automatic contributions to her Roth IRA), she lives on the remaining 67%. After rent and bills, she can spend down her remaining funds because she's already taken care of important expenses and savings.
Her penny-pinching strategies include walking 30 minutes to work to avoid paying subway and cab fares, and lugging her laundry from her Manhattan apartment building — which lacks a laundry room — to a self-service laundromat down the street. These small sacrifices allow her to spend money on things that are important to her.
"I don't want to just deny myself everything," she says. "What's the point of living in New York City when you're young if you can't enjoy it?"
Advice: Check your bank account daily. "If you're going over, at that point reevaluate to see where you have to cut back and determine what's wasteful or unnecessary."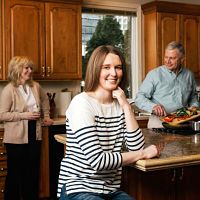 Kristine Nicolaysen-Dowhan
University of Michigan class of 2012
Age: 24
Home town: Grosse Ile, Mich.
Master of: Housing, Saving, Retirement Planning
For Kristine Dowhan, the transition back into her mom and stepdad's home after graduation was fairly easy. An independent youth, she was already used to doing her own laundry and buying her own specialty food items. And rent? Her parents didn't charge it.
How do parents feel about kids who boomerang home? "I think with parents, they don't necessarily mind," she says, "as long as they don't feel that they're going to be stuck with you forever."
And Dowhan took advantage of her low-cost housing. Her first paycheck went to necessities like new work clothes, the second went to paying off her credit card, and the third went to Christmas presents. By that time she received her fourth paycheck, she qualified for her company's 401(k) and began directing 75% of her income into retirement savings.
"If you're only home four nights a week because you're visiting friends the other nights," she says, "why waste money on your own place?"
Dowhan lived at home for a year, during which she spent enough time at her job to know it was a good fit. She also saved up enough money to buy her own house: a fixer-upper with spare rooms she may rent out.
Advice: "You never know where life will take you, or what opportunities might come up. So don't rush."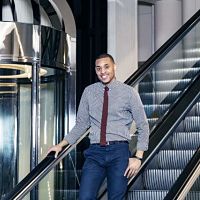 Sean Starling
Morehouse College class of 2013
Age: 25
Home town: Atlanta
Master of: Budgeting
After graduation, Sean Starling was shocked by the financial realities that hit him.
Accustomed to living in a dorm and eating on a meal plan, Starling "didn't really know much about how far the dollar went," he says. Once he became responsible for bills and rent, he knew he had to get a handle on his spending. "What I really had to do was just budget and determine what was a need versus a want," he says. He started using the finance tracking website Mint.com, which he says gave him a clear, concise way to look at what he was saving versus what he was spending. Later on, he found he was more comfortable tracking his money with an Excel spreadsheet, so he used that instead.
Advice: "Whether you use a piggy bank or Mint or an Excel spreadsheet, find a way to make the savings process your own."
Read the full article here.