Rita Moreno to Receive Prestigious Kennedy Center Honor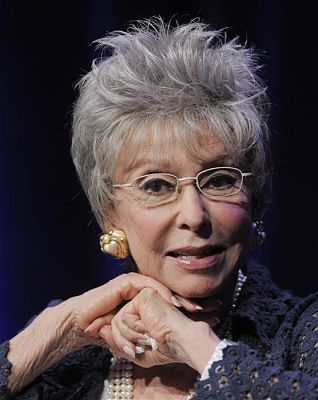 Rita Moreno, the legendary actress and singer, will be one of 6 Kennedy Center Honors recipients, the organization announced Tuesday. The 38th annual awards recognize "the extraordinary and unparalleled talents of individuals whose impact and genius have left an indelible mark on civilization."
In this Aug. 7, 2013 file photo, actress/singer Rita Moreno speaks in Beverly Hills, Calif. A list of six Kennedy Center honorees were announced Wednesday, which includes "Star Wars" creator George Lucas, groundbreaking actresses Rita Moreno and Cicely Tyson, singer Carole King, rock band the Eagles and acclaimed music director Seiji Ozawa. Chris Pizzello / AP Moreno has more than earned this distinction; she is one of only 12 artists who have ever won an Emmy, Grammy, Oscar, and Tony, as well as the first Hispanic to have won all four awards.
Generations of Americans know Moreno from her role as Anita in the movie "West Side Story." Moreno, who has starred in many movies as well as Broadway productions, recently wrote a memoir. In it she chronicled her humble childhood and journey from Puerto Rico, where her family is from, to New York City, as well as her rise to stardom amid racial barriers. Recently, she was the Grand Marshall at the Puerto Rican Day Parade in New York City.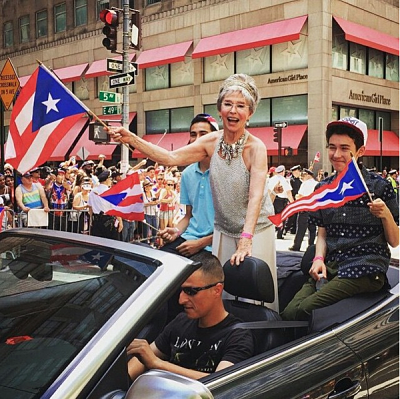 Moreno's recognition is welcome news among Hispanics and Hispanic groups who have advocated for an increased Latino presence among those chosen for this lifetime achievement award. In 2012, Latino groups publicly criticized the Kennedy Center for excluding Latinos for a decade from the awards.
As a result, the Kennedy Center went through revisions regarding its selection process and two Latinos, Carlos Santana and opera singer Martina Arroya, were honored in 2013.
Other 2015 recipients announced on Wednesday include The Eagles, Carole King, George Lucas, Cicely Tyson and Seiji Ozawa. The event will be broadcast on December 29, 2015 by CBS.
Follow NBC News Latino on Facebook and Twitter
Read the full article here.