Univision News and Maria Elena Salinas Receive Prestigious Peabody Award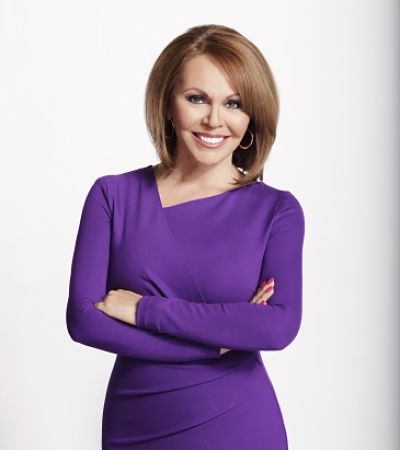 MIAMI – APRIL 23, 2015 – Univision News, the prizewinning news division of Univision Communications, Inc. (UCI), today announced that it has been honored with the Peabody Award for its exploration of the dramatic exodus of Central American children to the U.S. in a special titled "Entre el Abandono y el Rechazo" (Between Abandonment and Rejection) led by Univision News anchor, María Elena Salinas.
Univision News' María Elena Salinas, Mirna Couto, Martin Guzmán and Scott Monaghan, covered more than 5,700 miles over eight days to produce "Entre el Abandono y el Rechazo" (Between Abandonment and Rejection), as they traveled through the countries that drive migrants away. Salinas interviewed key players in the humanitarian crisis, including presidents, immigration authorities, human rights advocates and crime specialists. She also visited some of the poorest and most dangerous areas in those countries to witness the deplorable conditions that drive so many locals to abandon their home in search of a better life. She also spoke to a wide variety of people on the ground, from human smugglers and gang members to border police charged with handling the massive exodus toward the North.
Praised for its balanced and revealing reporting, "Entre el Abandono y el Rechazo" presents the point of view of families in their countries of origin, not of politicians, which brings viewers face-to-face with women and children directly affected. The special was honored by The Norman Lear Center with an Achievement in National Investigative Journalism Walter Cronkite Award; the Alliance for Women in Media Foundation (AWMF) with the Outstanding Investigative Program/Feature Gracies® Award; and was recognized for its extensive multimedia content published in Univision News' special projects web page, La Huella Digital, and bestowed the prestigious King of Spain International Journalism Award. In addition to these accolades, the Kids in Need of Defense (KIND) Champion Award was bestowed on UCI and its President and Chief Executive Officer Randy Falco for the in-depth coverage and support during the child migrant crisis in the summer of 2014.
María Elena Salinas, named "The Voice of Hispanic America" by The New York Times, is one of the most respected and recognized journalists in the United States. Her reputation as a serious, objective and highly trustworthy journalist has garnered her universal respect and allowed her to secure high-profile interviews with prominent global figures, including every U.S. president since Jimmy Carter as well as Latin American heads of state, rebel leaders, and influential newsmakers. Salinas has received many prestigious recognitions for her distinguished career in broadcast journalism, including the 2015 Radio & Television News Association of Southern California Golden Mike Broadcast Legend Award; the National Academy of Television Arts and Sciences Lifetime Achievement Award, as well as one regional and three national Emmy® Awards; an Edward R. Murrow Award; the Alliance for Women in Media Foundation Gracies® Award for Outstanding Anchor as well as the Multichannel News/Broadcasting & Cable Outstanding Achievement Award in Hispanic Television.
The 74th Annual Peabody Awards will be presented on Sunday, May 31, at the first-ever nighttime, red-carpet Peabody ceremony. Peabody winner Fred Armisen is set to host the gala at Cipriani Wall Street in New York. Pivot, Participant Media's TV network, will premiere the 74th Annual Peabody Awards, a 90-minute special on Sunday, June 21 at 9 p.m. ET/8C.
The special aired July 20, 2014 and is now available for streaming at "Entre el Abandono y el Rechazo".
CONTACT: Jose Zamora, 305.925.8835, josezamora@univision.net
Read the full article here.