YouTube's 2015 Women's Production Program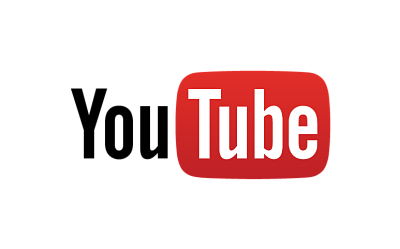 Starting in October 2015, YouTube Space LA will launch a program aimed specifically at empowering women with the tools to succeed on YouTube through the creation of female-driven content and inspiring women to make videos for the YouTube platform. From Tokyo to LA, all of the global YouTube Spaces will participate in this production program, followed by a global marketing, promotion and distribution plan that will apply to all videos created thru this program. YouTube Space LA will support 10 productions and will make selections via this application.
YouTube Space LA has allocated Stage 2 for one month to create female-driven content with the following production resources:
- a 4-room customized set, fully dressed with furniture, wall decor, etc.
- custom lighting design using the lighting grid
- a small production crew (DP, ACs, sound recordist)
Check out the set inspiration, images and layout HERE
Stage 2 will house a 4-room set, inspired by powerful women throughout history, accommodating ideas from any genre: comedy, drama, music, gaming, family and kids, educational, vlogs and more!* We encourage you to pitch video concepts that feature a protagonist that identifies as female and video(s) that empower female creators, in front of or behind the camera.
*Additional production resources may be given to concepts that include women in STEM-related roles (science, technology, engineering and math), in line with Google's broader mission to depict characters in these fields. Read more about this initiative HERE
Creators will be given access to YouTube Space LA resources for up to 2 full days on Stage 2 for their production (9a-9p) from early November to mid December 2015 at YouTube Space LA with a tentative release date in January-February 2016. (Additional shoots can be booked in other areas of YouTube Space LA on a first come, first serve basis).
Program Requirements:
- At least 50% of your video(s) created as part of this program must be shot at YouTube Space LA.
- The content of your video must be female-driven (see definition above).
- Your final video(s) must include the program branding (intro/outro video, end card, playlist links, hashtag, annotations, etc.) and should not be released until the official release date that will be determined in Q4 2015 (we're currently targeting January 2016) in order to benefit from the marketing, promotion and distribution strategy determined by the YouTube Marketing team.
- We will ask that participating creators do not publicize their involvement in this program until the debut of the content in early 2016.
- Each production must also create at least one "behind the scenes" video to host on their channel showcasing how their production was made during pre-production, production and post-production.
To take part in this exciting program, please submit this form by 11:59pm PST, October 19th. All applicants will be notified by October 26th. Please be as thorough as possible to help us better understand your creative pitch!
Full application HERE
Thank you Kathy Cano-Murillo (aka Crafty Chica) for letting the Adelante women know about this great opportunity! Visit Crafty Chica at www.craftychica.com