Houston, Texas Chosen As The Next Stop Of The Adelante Movement: Tour For Latina Economic Empowerment
Saturday, October 27 – LATISM Conference -
The Hyatt Downtown Houston
What:  Nely Galán, media entrepreneur, Sandra Cisneros, award-winning author and Nell Merlino, Founder and President of Count Me In for Women's Economic Independence will be the headliners in Houston, Texas, the next stop of The Adelante Movement: Tour on October 27. The Tour is a national series of live forums, presented by Coca-Cola, that bring together Latinas from around the country to inspire them to take action and to connect them with financial opportunities such as government contracts, franchises, jobs, start-up capital and corporate diversity contracts in order to create wealth and prosperity for their families and their communities. In addition, Nely Galán will deliver the keynote speech during the conference luncheon prior to the Adelante forum. Join the Adelante community: www.theadelantemovement.com.
The Adelante Movement Houston forum is presented in association with the Latinos in Social Media (LATISM) conference. Attendees must be registered for the LATISM conference. Click here to register.
WHEN: Saturday, October 27
12:40 PM – Luncheon Nely Galán Keynote
1:30 PM – Adelante Forum & Media Registration
2:00 PM – Adelante Forum Begins
5:30 PM – Media Interviews/Photo Opportunities
WHERE: The Hyatt Downtown Houston
1200 Louisiana Street
Houston, Texas 77002
WHO: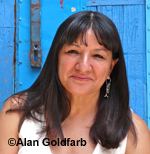 Sandra Cisneros, acclaimed novelist, poet, educator and Latina advocate who has been awarded the MacArthur Genius Award. Her critically acclaimed novel "The House on Mango Street" has sold over five million copies in the U.S. and won her numerous awards. Sandra's new project "Have You Seen Marie?" is an illustrated book for adults, with illustrations by Ester Hernández. She is also writing several projects, including a book of essays as autobiography, a collection of short stories, a book about writing and a new book of poems, among others.. www.sandracisneros.com.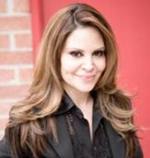 Nely Galán first generation Latina and self-made media mogul, who was the first Latina president of a U.S. TV network (Telemundo), She is currently featured in HBO's "The Latino List: Volume Two." She is an Emmy Award-winning producer of over 600 episodes of television in Spanish and English, including the hit reality series "The Swan" and the only Latina to appear on Celebrity Apprentice with Donald Trump. www.nelygalan.com.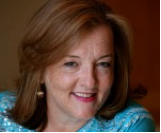 Nell Merlino, Founder and President of Count Me In for Women's Economic Independence and the creative force behind Take Our Daughters to Work Day, will lead the Arrive (Llega) portion of the Forum. Merlino's mantra is: "Before you grow your business, you need to grow yourself." This segment will focus on building financial strength and discovering what you really want. http://www.makemineamillion.org/



About The Adelante Movement
The Adelante Movement is a grassroots movement that aims to unite and empower Latinas economically through a digital platform and a national tour of live forums that will partner with leading non-profit organizations to connect Latinas and their families to jobs, start-up funding, franchise and entrepreneurial opportunities, and mentorship—with the goal of creating a private sector solution to bringing economic stability to Latino families via moms, many of the heads of households and are the emerging economic market in the country. The idea is to empower this elite group of Latina leaders and members of The Adelante Movement, to create economic opportunities and prosperity in their communities. Join the movement: www.theadelantemovement.com.
About LATISM
Latinos In Tech Innovation and Social Media (LATISM), a 501(c) 4 nonprofit, nonpartisan organization dedicated to advancing the social, civic and economic status of the Latino community. Founded by @AnaRC. At the heart of Latinos in Tech Innovation & Social Media (LATISM) is a commitment to integral action for and by Latinos. We believe in community action and our mission is the manifestation of that commitment.
LATISM seeks to equip our members with the tools they need to transform their communities by integrating community and networking resources that enable our members to make choices, take part in actions and decisions that affect their lives, and become agents for change.
About The Coca-Cola Company
The Coca-Cola Company (NYSE: KO) is the world's largest beverage company, refreshing consumers with more than 500 sparkling and still brands. Led by Coca-Cola, the world's most valuable brand, our Company's portfolio features 15 billion dollar brands including Diet Coke, Fanta, Sprite, Coca-Cola Zero, vitamin water, PowerAde, Minute Maid, Simply, Georgia and Del Valle. Globally, we are the No. 1 provider of sparkling beverages, ready-to-drink coffees, and juices and juice drinks. Through the world's largest beverage distribution system, consumers in more than 200 countries enjoy our beverages at a rate of 1.8 billion servings a day. With an enduring commitment to building sustainable communities, our Company is focused on initiatives that reduce our environmental footprint, support active, healthy living, create a safe, inclusive work environment for our associates, and enhance the economic development of the communities where we operate. Together with our bottling partners, we rank among the world's top 10 private employers with more than 700,000 system employees. For more information, please visit www.thecoca-colacompany.com or follow us on Twitter at twitter.com/CocaColaCo.
Media Contacts:
Gabriel Reyes – 512-968-9030 Gabriel@reyesentertainment.com
Raymond Diaz – 562-325-8266 Raymond@reyesentertainment.com
Veronica Rodriguez – 917- 549-2508 – Veronica@laresentertainment.com