Adelante's Founder, Nely Galán, is in the press again with SELF MADE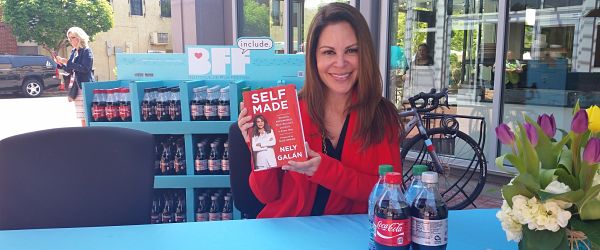 We're beyond excited over here! Nely Galán's new book, SELF MADE: Becoming Empowered, Self-Reliant and Rich in Every Way is out now, and it's already a New York Times Bestseller! Get your copy today!
Make sure to catch Nely on the SELF MADE press tour, too! This summer is all about rejoicing in our ability (and duty!) to become self made. Adelante!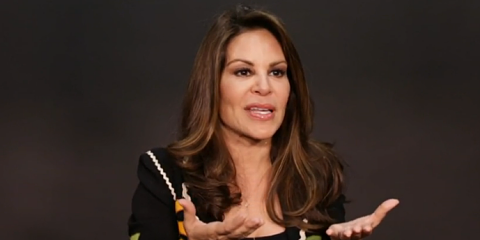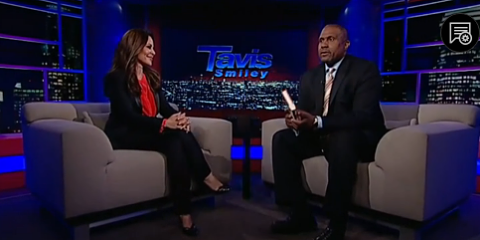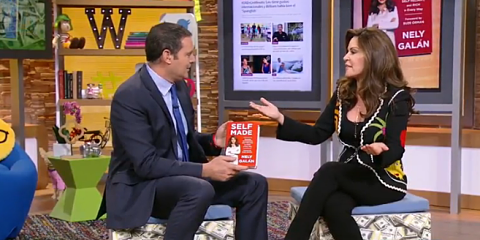 PIX11
Primer Impacto - Live Facebook Stream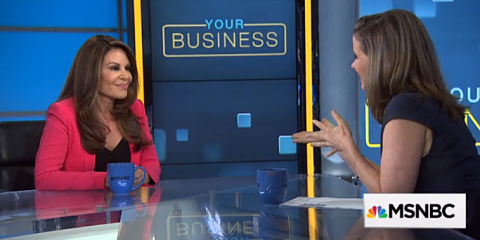 FOX & FRIENDS
CNN Newsroom w/ Brooke Baldwin
Larry King Now
CNN En Espanol
Facebook HQ
Great Works Insights Podcast with Todd Nordstrom
Radio and Podcasts
33 Voices 

So Money with Farnoosh Torabi

WGN Radio: The Roe Conn Show  

Bill Martinez Live 

The Dana Barrett Show

The Chris Stigall Show

The Dom Giordano Program

Red Zone Marketing 
Print and Online
SELF: Map Your Next Career Move 

Success: Calling All Women: How You Can Be a Boss Lady, Too

Motto: 7 Thinkgs You Must Do Before Starting Your Own Business

The Skimm (featured on Instagram): Morning with Nely Galan

Forbes: 'Self Made TV Executive: 'Don't Buy Shoes, Buy Buildings'

Forbes: Nely Galan On 5 Tips To Keep In Mind On Your Journey to Becoming Self-Made 

Girl Talk HQ: Media Mogul Nely Galan On Being A Self-Made Woman & Ditching The "Prince Charming" Mindset

Vivala: 5 Lessons From Entrepreneur Latina Boss Babe Nely Galan 

People in Espanol: Las Mujeres Mas Poderosas, Quien de Ellas Merece Estar En La Lista? 

LinkedIn: Becoming SELF MADE is the New Ticking Clock

Forbes: Self-Made Nely Galan Inspires Women To Go Big 

Native Society: Nely Galan: Best-Selling Author, Women's Empowerment Advocate, Emmy Award-Winning Television Producer & Owner of Galan Entertainment

Jopwell: Highlights and Predictions from Attendees of the White House's United State of Women Summit

NBC News: New Partnership Seeks to Boost Latina-Owned Businesses

La Opinion: Piensa Como Emigrante Para Tener Exito (Think Like an Immigrant to Achieve Success)

Fox News Latino: Our American Dream: Nely Galan, a self-made dynamo

Oprah.com: What To Do if You Feel Stuck in the Same Old Job

Latin Heat: Self Made: Nely Galan Teaching Women to Reach Financial Success

Motto/Time: How Thinking LIke an Immigrant Made Me Successful

Buzz60: This is the Most Popular House on Instagram 

NBC News: Books: Entrepreneur Nely Galan Wants More Latinas to be 'Self-Made'

Adweek: Media Mogul Nely Galan on Being Self-Made, Empowering Latinas and Donald Trump. 

Huffington Post: 9 Inspiring Self-Made Women of Fashion 

Fusion: This Latina TV executive had the perfect response to Fox News hosts using the slur 'illegal immigrant'

Front Page Magazine: An Immigration Reality Check for Former Telemnundo Chief Nely Galan 

Pix 11: PIX Financial Fix: How to be your own boss

Do What You Love Blog: Interview - Nely Galán

Latinas in Business: Latina Entrepreneur Nely Galán's SELF MADE is an Inspiring Story of Empowerment and Self-Reliance

Latina: 7 Insider Secrets That Will Help You Fund Your Small Business

Mamiverse: Empowering Women: 10 Reasons why Nely Galan's Book, SELF MADE, Is a Must-Read

800CEORead

Houston Chronicle: Nely Galán proposes next level of empowerment

Instyle Magazine: 5 No-Nonsense Tips for Becoming Your Own Self-Made Woman

BeVisible 

Variety Latino: Nely Galán: "Ningun hombre, jefe, corporacion o gobierno nos va salvar"

La Opinion: Nely Galan: "Las mujeres no deben esperar a un principe azul"