Dr. Ellen Ochoa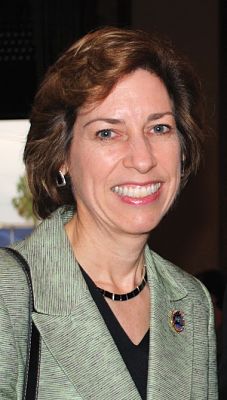 Astronaut
Birth Place: Los Angeles, California
Nationality: American/Mexican
Ellen became the first Latina in the world to go to space and is currently the Director of Johnson Space Center.
Selected by NASA in January 1990, Dr. Ochoa became an astronaut in July 1991. Dr. Ochoa is a veteran of four space flights and has logged more than 978 hours in space. In 1999 she flew aboard Discovery making it the first Space Shuttle to dock with the Space Station. Working 200 miles above Earth, she operated a robot arm to transfer four tons of clothing, computers & medical equipment from one ship to another.
Fun Fact: Ellen plays the flute, flies planes, and enjoys volleyball and bicycling.
For more information, visit Ellen's NASA bio: http://www.jsc.nasa.gov/Bios/htmlbios/ochoa.html