Judith Baca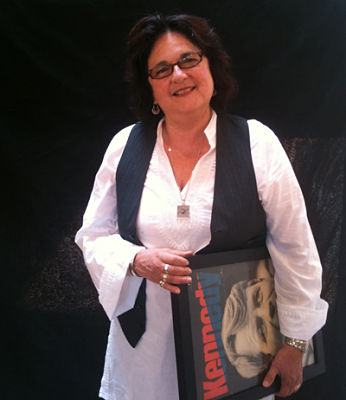 Artist / Activist
Birth Place: Los Angeles, California
Nationality: Mexican-American
Judy Baca is a Chicana Artist, co-founder and artistic director of Social & Public Arts Resource Center.
She grew up in a female home, with her mother, two aunts and her grandmother. Her grandmother Francisca was a "curandera", an herbal healer who shared with Judy the indigenous traditions, strengthening her Chicano sense with her culture.
Judy studied at California State University, Northridge. While studying modern abstract art, she wanted to make art accessible to people, beyond the traditional space of the museums. "I thought to myself, if I get my work into galleries, who will go there? People in my family had never been in a gallery in their entire lives. My neighbors never went to galleries, and it didn't make sense to me at the time to put art behind some guarded wall". She studied muralism at Siqueiros studio in Mexico.
She has created many murals, and organized more than 1000 young people in Los Angeles to create murals citywide. She created "The Great Wall of Los Angeles", one of the longest murals in the world. She also has been creating an enormous mural called World Wall to promote global peace.
Fun Fact: Baca was not allowed to speak Spanish in elementary school, as it was prohibited, and did not know English very well. Her teacher would tell her to go paint in the corner while the others studied.
For more information, visit her website: www.judybaca.com