Success Story - Marie Vazquez Morgan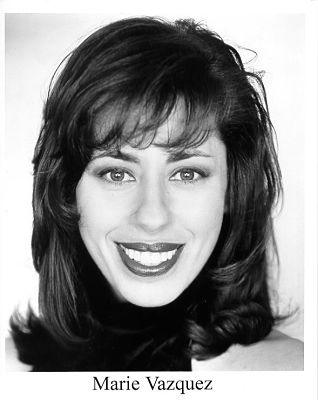 My name is Marie Vazquez Morgan and I am very humbled yet proud to be considered a Power Latina. I was able to achieve all my accomplishments due to her (sic). My mother worked 2 jobs to assist me through my education and help take care of my daughter. Thanks to her, I earned a Bachelor's of Science in Physical Therapy, a Masters in Health Sciences, and my academic doctorate in Health Studies. Due to her efforts, I am now an Associate Professor and own my own seminar company. This allowed me to give back to the community and educate individuals on diet/lifestyle modification in an attempt to reduce health disparities in both Hispanic and African American populations.
It has been my pleasure to present research nationally and internationally on cultural competence, wellness, and neurological rehabilitation. I was a finalist for the 2011 International Award for Research Excellence for the International Journal of Health, Wellness and Society, and I was featured in 2005 and 2008 in National Newsline Magazine for speaking on cultural diversity in the physical therapy profession. I was also honored in November 2006 by Maybelline NY as outstanding female educator of the year, as and featured in People en Espanol December 2006 issue. We are still a long way from being a culturally sensitive nation, and I had the privilege of being appointed the 2009 Chair of the American Physical Therapy Association Cultural Competence Committee and was the 2014 recipient of the Allen A Copping Teaching Award. Also I was one of two recipients of the American Physical Therapy Association Minority Faculty Development National Scholarship in 2003, which helped pay for my doctoral work. These accolades are wonderful, but the person I owe this and so much more to is my mother. She passed away this month, but she will always remain with me.