Crafty Chica's Success Story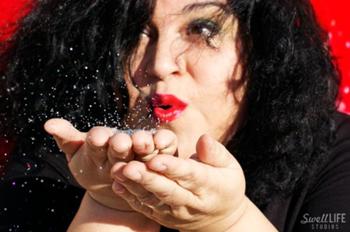 I started CraftyChica.com in 2001 as a way to share my enthusiasm for creativity and positivity. I remember the moment I thought of the name - I dropped what I was doing and bought the URL.
Best. Decision. Ever.
I've always loved to make jewelry, greeting cards, paintings and give them away to brighten someone's day. At the same time, I tired of not seeing any cool Latinocentric home decor in stores. Instead of complaining, I took matters in my own hands.
At first, I had no sense of direction, all I wanted was to share pictures and stories of living an artful life. But I noticed my traffic skyrocketed and emails flooded in from women sharing their stories and thanking me for posting my Latino-style DIYs. I realized I had tapped a market that wasn't being served!
At the time I was working full-time in the Features newsroom at The Arizona Republic. Married, raising two little kids - time was a challenge. I waited until everyone was asleep and I worked on my business every night. My goal? Make CraftyChica.com the CNN of creativity! I used Tyra, Oprah, Martha and JLo as my brand role models. Where they had TV shows, books, make-up and perfume, I created my own extensions of Crafty Chica - YouTube videos, books, tutorials, an art cruise, finished goods, and product design. I focused not only on these, but writing and sending press releases and networking with other bloggers to keep my brand on everyone's radar. That is the beauty of online - you don't have to leave your house to make the magic happen!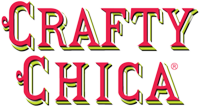 Once I made this strategic plan, followed by an action list, the wheels began spun faster towards my destination of becoming a nationally-known brand. Not just in the Latino community or the craft world, but in the general market! Sure there were detours, but I always veered back on track. I was able to leave my newspaper job in 2007 to pursue Crafty Chica full-time!
These actions allowed me to not only authored seven craft books, but also two women's fiction novels, launched a web series for LifetimeTV and was profiled in the Sunday New York Times. I have a Crafty Chica craft product line in Michaels stores (in stores September 9th!), I'm working on my third novel, and am developing a Crafty Chica giftware line of mugs, candles and picture frames!
All of these started as daydreams turned into goals, turned into action plans, and they each came through. My advice to all of you - Whatever you put your energy towards, that is what will manifest. Embrace technology and all the resources the web has to offer - it's free!
Pursue your passion, don't dismiss it or think you are not worthy. This is your one and only life, take hold of it and celebrate your gifts and talents. Live a life you love. Help others and they will help you. Be a positive example, go find your happy!
See more of Kathy at http://CraftyChica.com and you can see her craft product line at Michaels stores starting September 6th, 2014.