2015 National Tour
3/5 New York - International Women's Day Forum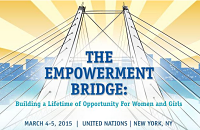 2015 Annual International Women's Day Forum - "The Empowerment Bridge: Building a Lifetime Opportunity for Women and Girls", hosted by the U.S. Chamber of Commerce Foundation, in partnership with the UN Women and the UN Office for Partnerships. Day 1 will focus mainly on technology as a means of empowering women. Day 2 will focus on key themes related to women's empowerment, including: investing in women's health, empowering women in the global economy, the sustainability development goals related to women and more. The format will be mixed with panels, TED-style talks, keynote speeches and breakout sessions. Nely Galan will participate on Day 2.
3/9 New York - Clinton Foundation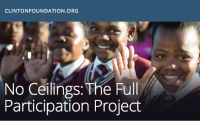 Former Secretary of State Hillary Rodham Clinton, Clinton Foundation Vice Chair Chelsea Clinton, and Gates Foundation Co-Chair Melinda Gates are launching the No Ceilings Full Participation Report. The report analyzes the gains women and girls have made in the 20 years since the U.N. Fourth World Conference on Women in Beijing, and the gaps to full participation that still remain on a global scale. The Adelante Movement Founder, Nely Galan will be among the featured speakers at this event.
3/18-3/20 Miami, Florida - Hispanicize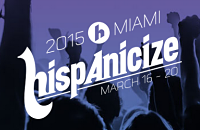 Hispanicize 2015 Week, InterContinental Hotel. Now in its sixth year, Hispanicize Week 2015 #Hispz15 is the iconic, largest annual event for Latino trendsetters and newsmakers in journalism, blogging, marketing, entertainment and tech entrepreneurship. Hispanicize 2015 is expected to gather more than 2,100 of the nation's most influential professionals over five days. Nely Galan will speak on Happiness & Women's Empowerment during the Coca-Cola Session.


3/27-3/28 Santa Ana, New Mexico - LULAC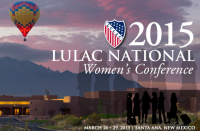 2015 National Women's Conference - This Conference provides professional development workshops and seminars targeted to the needs of Latinas and also highlight the contributions that Latinas have made to this country. On Saturday March 28th Nely Galan delivers a motivational talk during breakfast followed by a workshop, "Ten Questions to Ask Yourself Before Starting a Business". The worksop is FREE to Adelante members. Register here: www.lulac.org/adelante
4/18 Tucson, Arizona - Head Over Heels
Southern Arizona Women's Business Conference "Head over Heels" is presented by the Tuscon Hispanic Chamber of Commerce. Participants will learn how to take their company and team to the next level with Nely Galan, the founder of the Adelante Movement and leading Latina entrepreneur.




4/24 Sacramento, California - NAHREP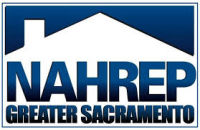 "Women of Influence in Real Estate" Conference - Real estate professionals and small business owners will learn how to promote and grown their businesses. Nely Galan will present a workshop, "How To Grow Your Business Through Marketing and Branding".





6/30 Adelante Summer School #1 - Money - Find It Today!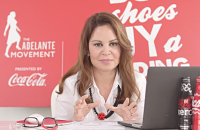 MONEY-Find it Today! - June 30th 10 am pst/ 1pm est
We will explore Ebay, Amazon, AirBNB, UBER, Craigdslist, other shared economy platforms to make money while we sleep. Participants will learn how to go on a treasure hunt through their house and walk away with cash for a new business.



8/19 Adelante Summer School #2 - In Your Pain Is Your Brand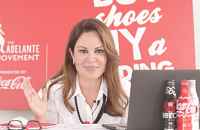 In Your Pain is Your Brand - August 19th 10 am pst/ 1pm est
You will learn how to explore your pain to create a brand. Participants will learn how to get your brand out there; how to become a local star, how to put your self out there for TV, events, speaking engagements, radio etc., and use social media to build your brand. Special guest Sheila Conlin - Hollywood's "Reality TV" casting director.  Register HERE



9/2 Adelante Summer School #3- How to Become a Rich Latina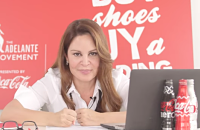 How to Become a Rich Latina - Sept. 2nd 10 am pst/ 1pm est
Wealth Building. Learn how to invest $5.00 each week and become a millionaire, and optimize your relationship with your bank. Don't buy shoes buy buildings, insurance, and bonds, so you can MAKE MONEY.
Register HERE




10/20 Salt Lake City, Utah - Women's Business Leadership Conference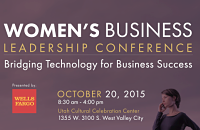 Nely Galan delivers a keynote and presents a workshop a Utah Hispanic Chamber of Commerce's Women's Business Leadership Conference.

Location: Utah Cultural Celebration Center
Information and registration: www.uhccwomensconference.com



11/9 Denver, Colorado - Latina Leadership Conference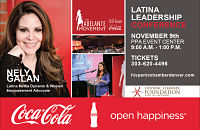 The Hispanic Chamber Foundation is hosting a Latina Leadership Conference with Nely Galan as their featured keynote speaker.
"At the Foundation we pride ourselves on preparing Latinas for future success" -Gracie Casias, Chair of the Hispanic Chamber Foundation
When: November 9th, 9 am - 1pm @ PPA Event Center
Order tickets HERE


12/1 San Diego, CA - Living a Rich Life and how to Achieve It
NAHREP North County San Diego and the San Diego County Hispanic Chamber of Commerce host an evening conversation and workshop, "Living a Rich Life and how to Achieve It" with Nely Galan.
Time: 4:30 - 9 pm 
Location: Sheraton Carlsbad Resort and Spa, 5480 Grand Pacific Drive, Carlsbad, CA 92008