2016 National Tour
Tour Information
11/15/16 Austin, Texas - The Texas Conference for Women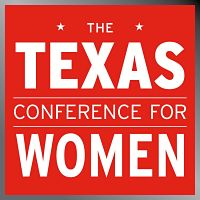 Join Nely Galan at The Texas Conference for Women. She will be speaking along with keynotes Amal Clooney, Nina Tassler, and Linda Cliatt-Wayman. There will be 100+ more speakers, breakout sessions, and more!
Date: Tuesday, November 15, 2016
Time: 7:30 am - 5:00 pm
Location: Austin Convention Center, 500 E Cesar Chavez Street, Austin, TX 78701
Register here: http://tinyurl.com/gr7l37z



11/13/16 Atlanta, GA - Expo Mujer 2016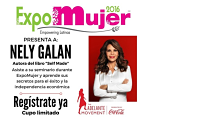 Sunday, November 13th, noon - 6pm 

Location: Infinite Energy Forum, 6400 Sugarloaf Parkway

Keynote Address and Workshop presented by Nely Galan.

Register HERE.


9/23/16 Fresno, CA - 20th Annual Latina Women's Conference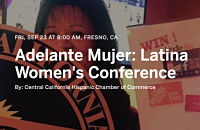 Friday, Sept. 23rd from 8am - 4pm

Location: Valdez Hall, Fresno Convention Center 

Presented by the Central California Hispanic Chamber of Commerce

Register HERE



9/17/16 Miami, FL - People en Espanol Most Powerful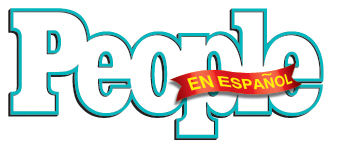 Saturday, September 17th from 10am - 2pm

Nely Galan  Workshop

Location: Miami Dade College Wolfson Campus
300 NE Second Avenue, Miami, FL 33132




9/15/16 Chicago, IL - Make the Connection! IHCC Business Conference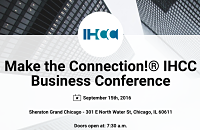 Wednesday, Sept. 14th - doors open at 7:30 am

Location: Sheraton Grand Chicago Hotel

Presented by the Illinois Hispanic Chamber of Commerce

Register HERE


8/6/16 Grapevine, TX - ALPFA Annual Convention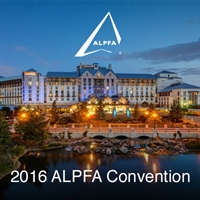 Saturday, Aug 6th, 8:30 - 5:30

Location: Gaylord Texan Resort & Convention Center
1501 Gaylord Trail, Grapevine, Texas 76051

Regiter HERE 





8/3/16 Washington D.C. - NABJ / NAHJ Joint Convention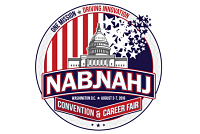 National Association of Black Journalists/National Association of Hispanic Journalists Joint Convention and Career Fair

Location: Washington Marriott Wardman Park

More details to follow.


7/24/16 Orlando, FL - NCLR 2016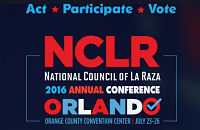 Sunday, July 24th - 1:15 - 3:15

Location: Orange County Convention Center 

Economy Townhall - Keynote and workshop by Nely Galan



6/17 & 6/18 Washington D.C. - White House Makers Event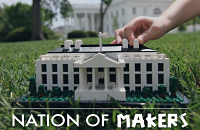 To celebrate this year's National Week of Making (June 17-23), the White House will be announcing new actions by organizations as well as by recognizing individuals who are making significant contributions to Making and the Maker Movement.

More details to follow.


6/14/16 - Washington D.C. - The United State of Women Summitt
The United State of Women will be an important moment for both women and girls, domestically and internationally. It will feature speakers who will both educate as well as inspire all of us to take action on June 14th and well after. If you can't be there, be sure to tune in on our Live Stream!

More details to follow.
6/13/16 Washington D.C. - SBA / Adelante Movement Announcement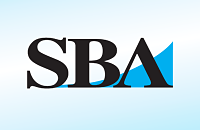 Adelante Founder, Nely Galan, joins SBA Administrator Maria Contreras-Sweet for the announcement of the Small Business Association's partnership with The Adelante Movement.

Location: Ronald Reagan Building & International Trade Center.



3/24/16 Bronx, NY - WE Connect Event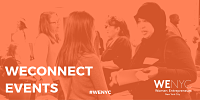 Growing Your Business with Media Entrepreneur Nely Galan
Thursday, March 24, 2016 
Time: 6 - 8 pm 
Location: The Bronx Museum of the Arts 
1040 Grand Concourse, Bronx, NY 10456
3/23/16 New York City - Athena Center Power Talk with Nely Galan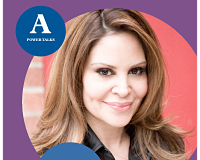 Athena Center for Leadership Studies at Barnard College Power Talk with Nely Galan
Wednesday, March 23, 2016
Program: 7 - 8:30 pm
Location: Barnard College - Salzberger Parlor 3rd Floor Barnard Hall
3009 Broadway New York, NY 10027



3/13/16 Dallas - WFF Entrepreneur Boot Camp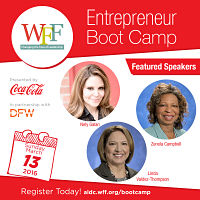 WFF Entrepreneur Boot Camp
Join us for interactive workshops designed to empower you with the skills you need to start and grow your business. 
Sunday, March 13, 2016
Program: 8 - 11 am
Location: Hilton Anatole Hotel - Imperial Ballroom 2201 N Stemmons Freeway Dallas, Texas 75207




3/11/16 Austin, Texas - SXSW Festival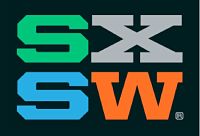 Female Empowerment in the Self Made Economy
Friday, March 11, 2016 
Program: 4 - 4:30 pm 
Location: Austin Convention Center - Room 10AB
Media Trailblazer Nely Galan and New Mainstream Futurist Guy Garcia will present ground-breaking research.


2/25/16 San Bernardino, CA - IMPACT Breakfast and Workshop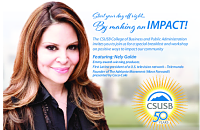 The CSUSB College of Business and Public Administration is hosting a special breakfast and workshop on positive ways to impact our community, featuring Nely Galan
Check-in: 7:30 am / Program: 8 - 10 am
Location: California State University, San Bernardino - Upper Commons
5500 University Parkway San Bernardino, CA 92407
Register HERE